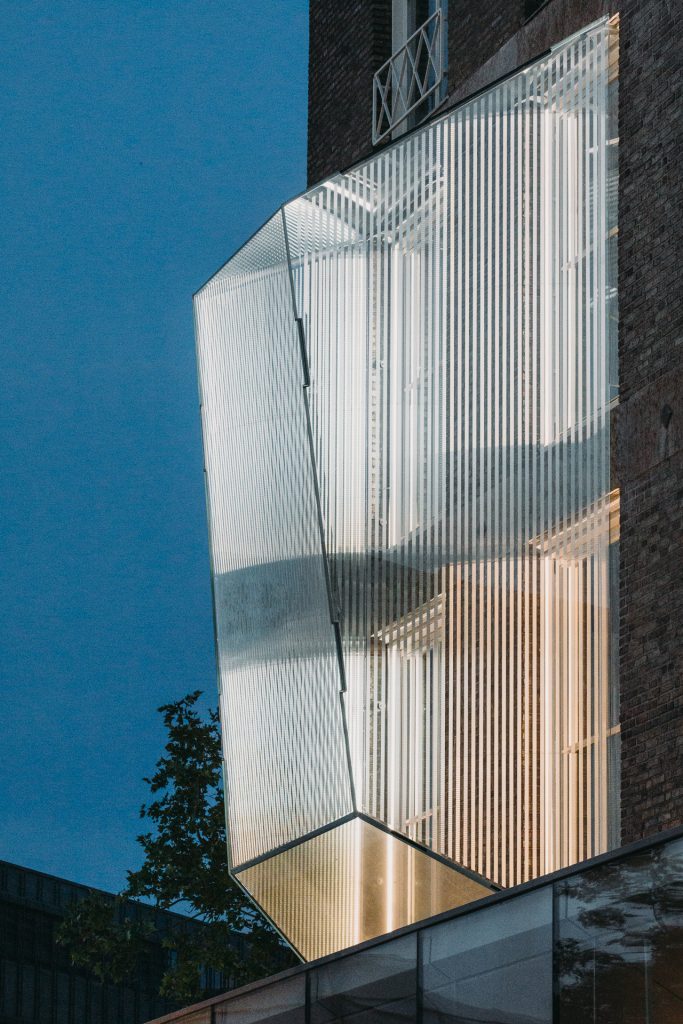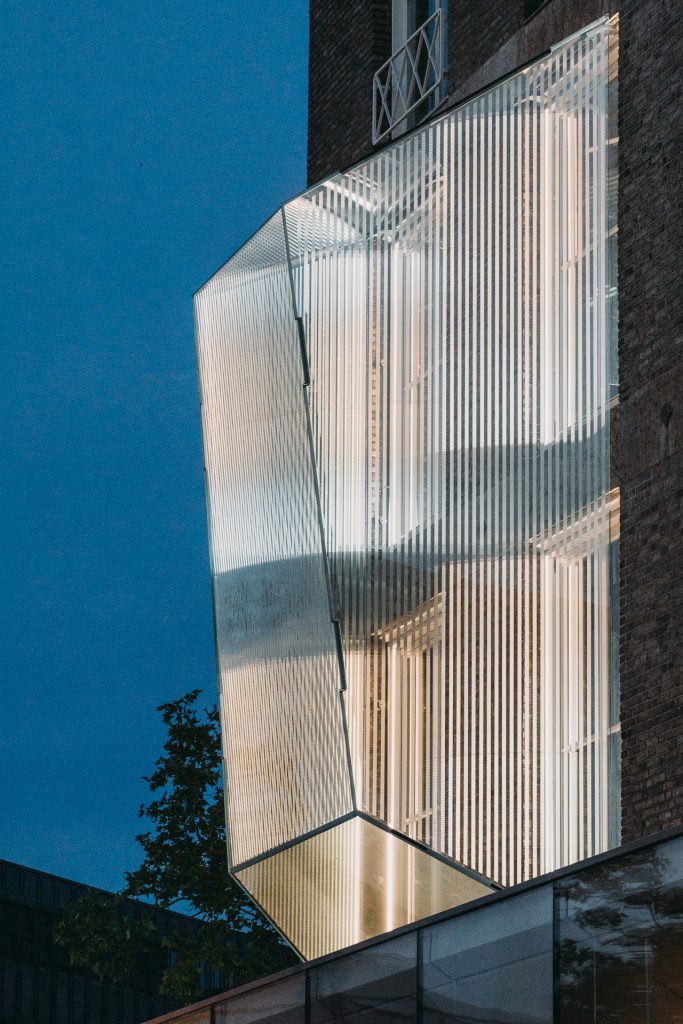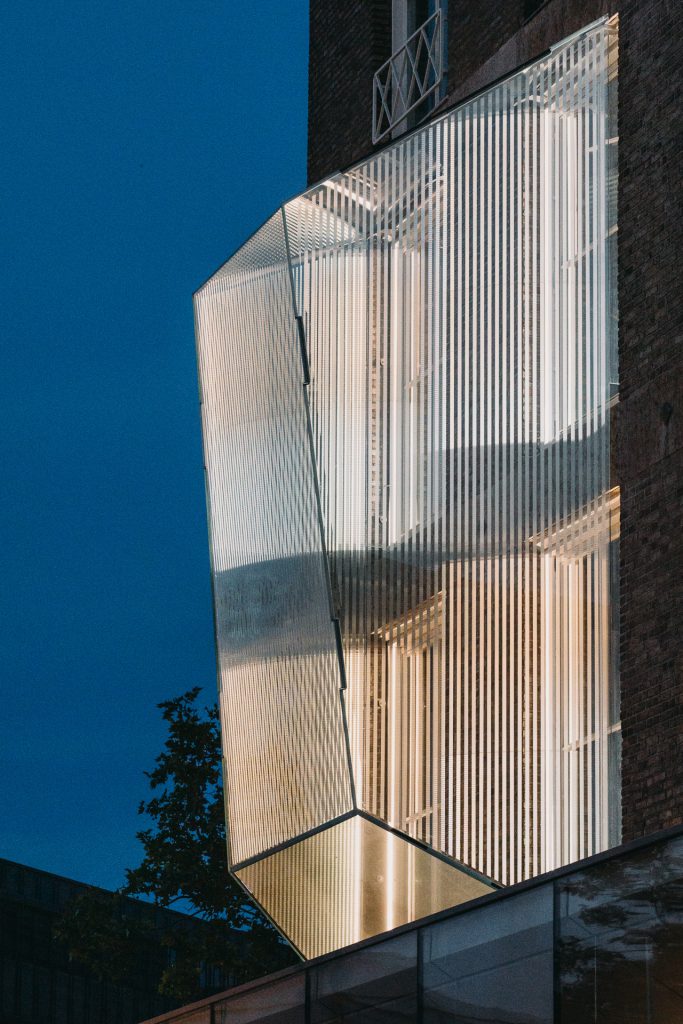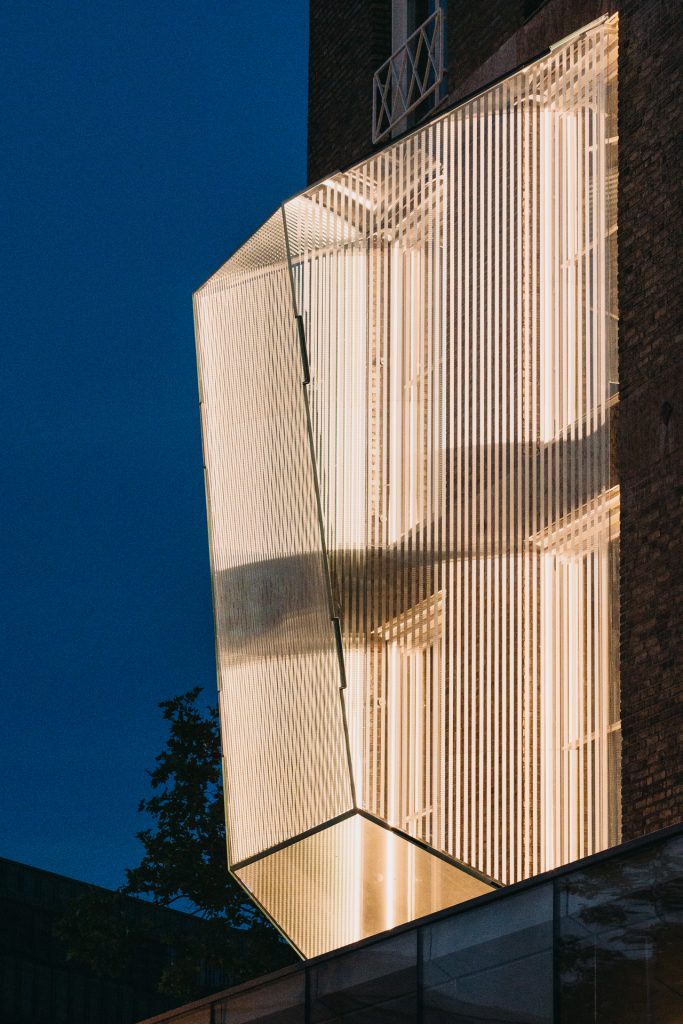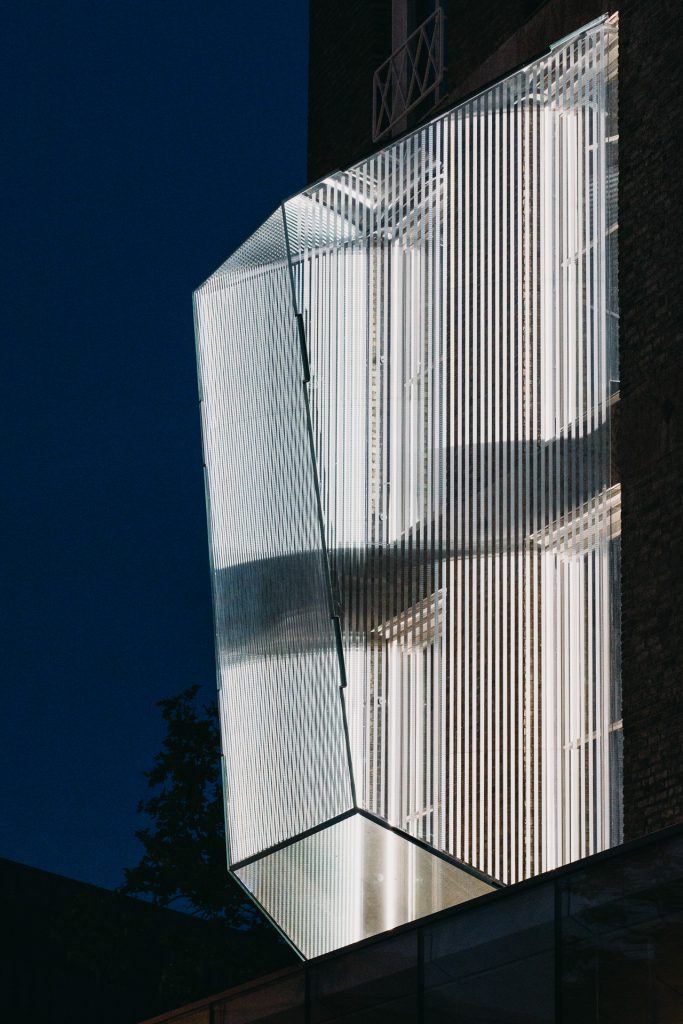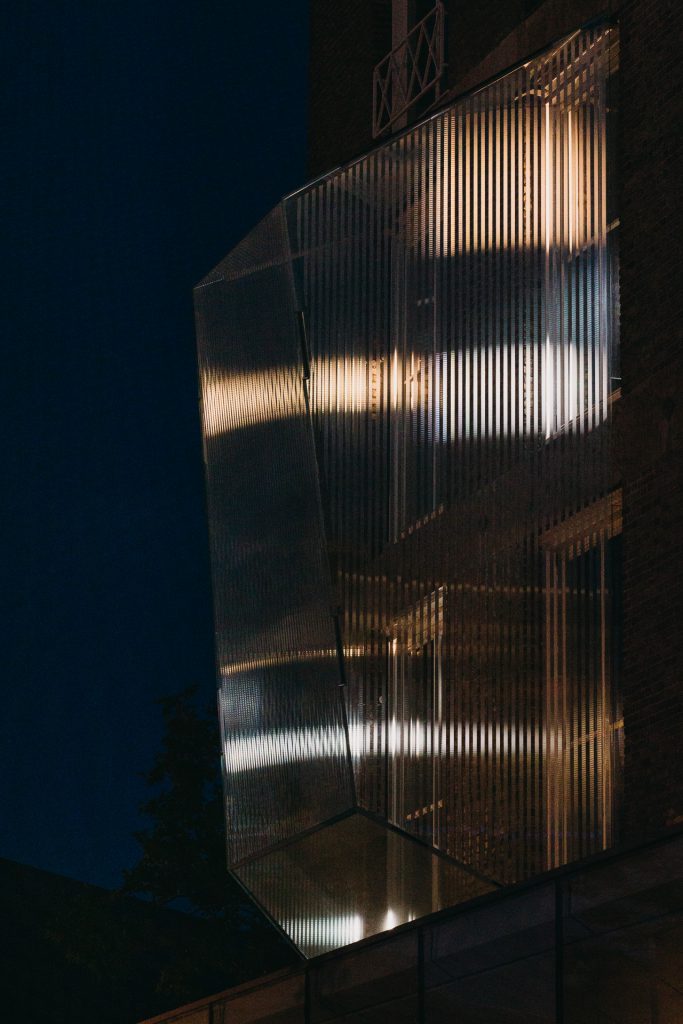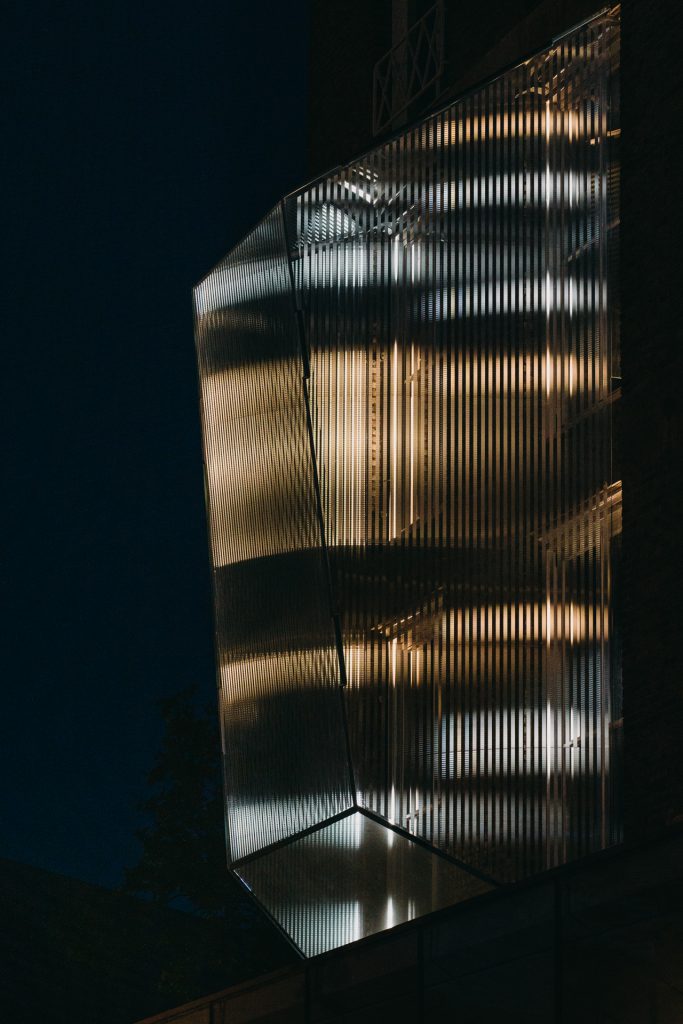 In close collaboration with UNStudio, ABT and SI-X, Arnout Meijer Studio developed a permanent light installation at the 18 Septemberplein in Eindhoven. Four glass windows, suspend on the facade of the building, capture light patterns that seem to float in mid-air, subtly changing depending on the time of the day and the movement of passers-by.
In UNStudio's refurbishment, the roof is returned to the strong modernist aesthetic of the original design, while large illuminating glass motifs are installed on the facade, to celebrate Eindhoven's design heritage, alongside its contemporary reputation as a centre of tech innovation. These large glass additions take the form of a series of light-filled installations, which celebrate and complement the existing extruding windows on the north facade, whilst also serving to draw the gaze of passers-by towards the building.
Reflectivity and sheen are added to the facade through the ambitious construction of these four large glass structures. At 5.5 meters wide, 7 meters high and weighing 3000kg each, these illuminated windows appear to float on the surface of the monumental facade. This effect was achieved through a close collaboration with ABT, Si-X and UNStudio, which resulted in the creation of interlocking and glued connections that form an 'invisible' support and mounting system.

This type and scale of glass facade construction has never before been realised in the Netherlands. In order to make the glued construction possible at such a large scale, the team undertook one a half years of extensive research – and of trial and error – before finally finding a solution that could provide the level of craftsmanship and engineering precision required.

Angled at 10 degrees to maximise visual connections at street level, the glass structures are illuminated by LED lighting which is reflected and diffused by a thin film on the inside of the glass. Optical effects created by this film form patterns of light, which appear to alter as people move across the square. As such, the original design motif of protruding glass windows is used to emphasise the heritage of the C&A Store, whilst strongly identifying it with The City of Light.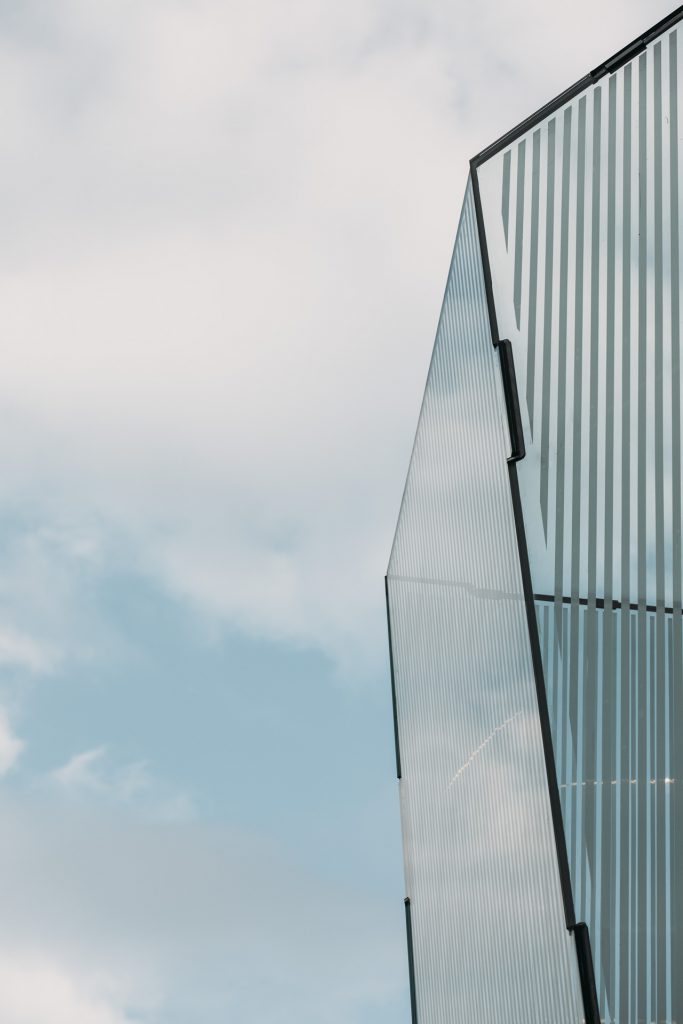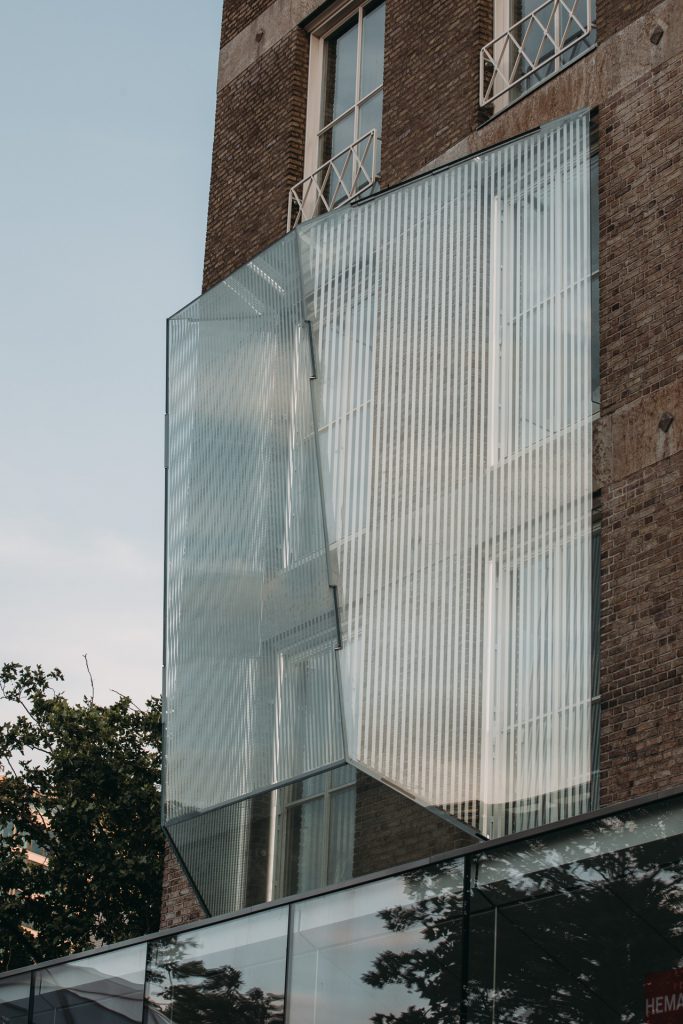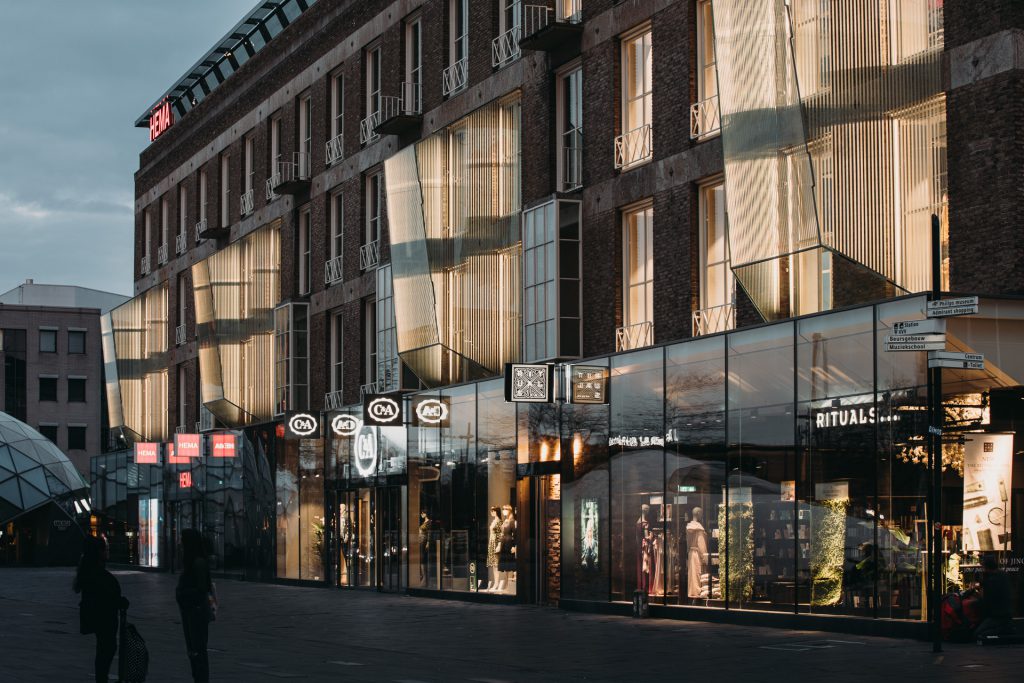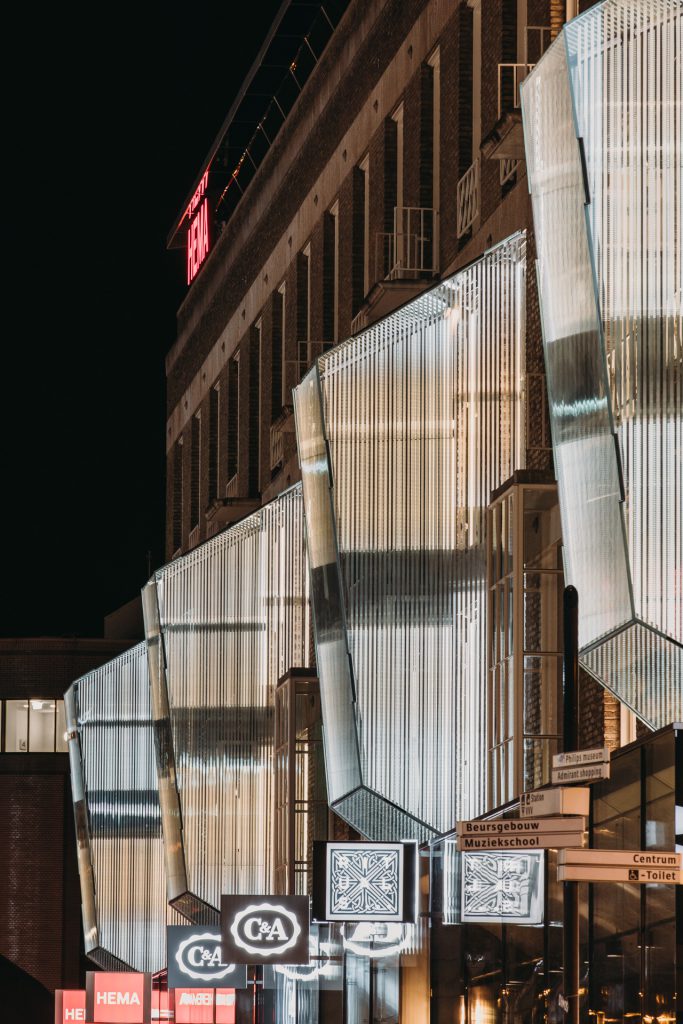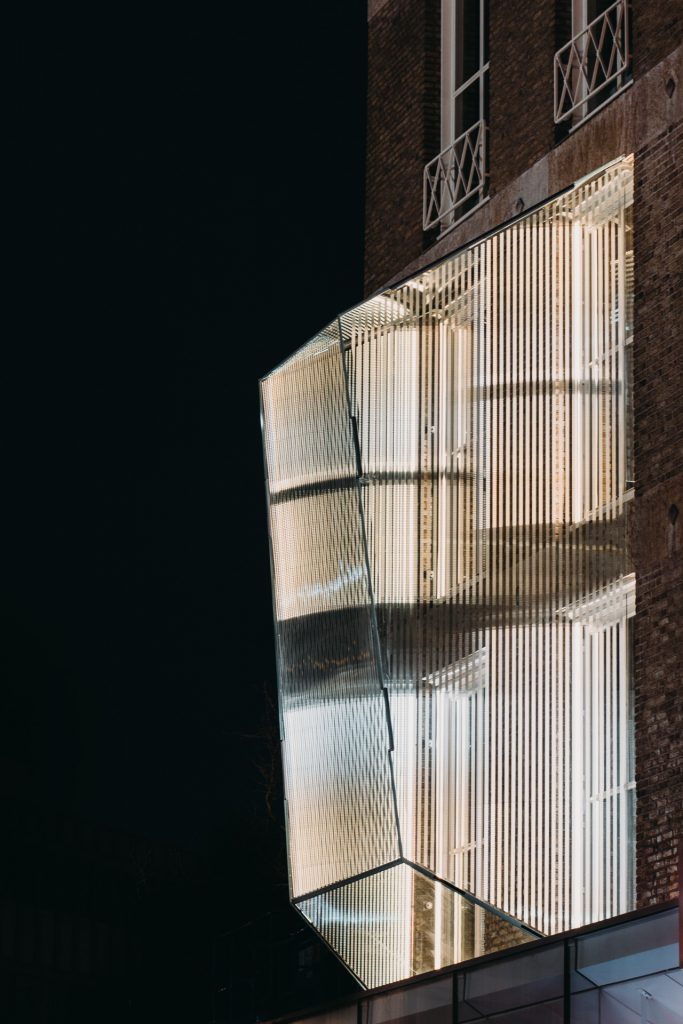 CREDITS
Location: 18 Septemberplein Eindhoven, The Netherlands
Client: Redevco B.V.
Design Team:
UNStudio (Gerard Loozekoot, Filippo Lodi, Jacques van Wijk, Hans Kooij, Atira Ariffin), Arnout Meijer Studio, ABT, SI-X (Wout Hoogendoorn), Invent Design.
Design: 2017 – 2019
Completion: 2020
GFA: 10,744 sqm
Photography: Eva Bloem