Thanks for the Sun Series
The increased use of screens, emitting their constant bright white light, is blurring the distinction between work and leisure, between day and night. But for us human beings it is best to experience light of varying warmth and intensity within the 24-hour cycle: bright white during the day to help us stay alert and concentrate; warmer, soothing light during the evening to help us wind down and prepare for sleep. Arnout Meijer has designed the Thanks for the Sun Series to allow users to adapt the temperature and character of the light in their rooms.
Thanks for the Sun Series

Wall Lamp
Available for purchase. Contact Arnout Meijer Studio for sale inquiries.
Desk Lamp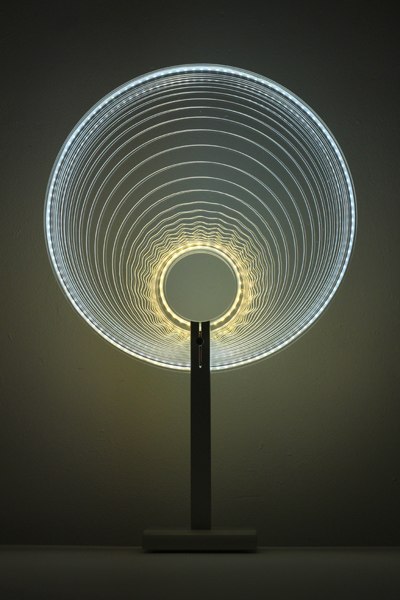 Table Lamp